Top 15 Budget Hotels in Amazing Locations for 2019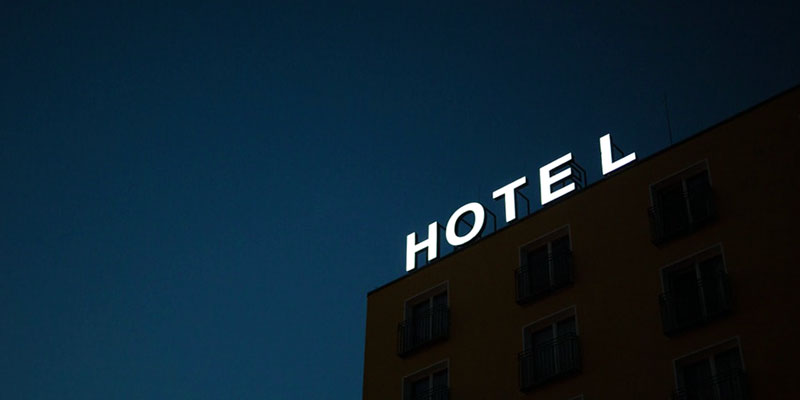 We all want to spend our vacation in style. That's why so many hotels and motels try to provide the best service possible and attract so many guests. Unfortunately, the lap of luxury is far out of reach for most of us. But don't worry, because there are more affordable alternatives that are just as luxurious. This list will tell you about some top budget hotels around the world.
1. Graffit Gallery Design Hotel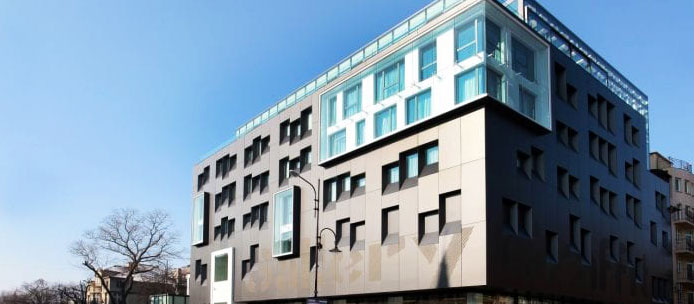 This 5-star hotel in Varna, Bulgaria, gives you real value for your cash. It's near the Black Sea beach, it has free Wi-Fi, air conditioning, and some rooms have private balconies. There's a wonderful spa and a great restaurant called Red Canape that makes all kinds of dishes.
There is also plenty to see in the city of Varna. Visit Roman baths, the Archeological Museum, and the marvelous Sea Garden. All of these are a little ways away from the hotel. Additionally, prices for drinks and especially wine are markedly low. You can spend under $100 a night, which is a great deal.
2. X2 Khao Lak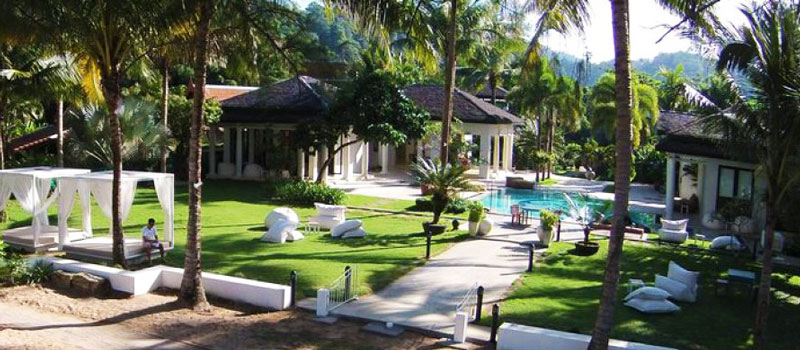 This hotel is a lovely secluded resort on Khao Lak Beach. So if you like sea views and romantic getaways, X2 is the place for you. Nevertheless, you'll still have the city at close proximity. It's divided into villas with enormous bathrooms and lavish bedrooms.
The staff has also received a lot of praise for great service. They've been commended for being very meticulous and punctual. You'll be in want for nothing, for the low price of about $90 per night.
3. I'M Hotel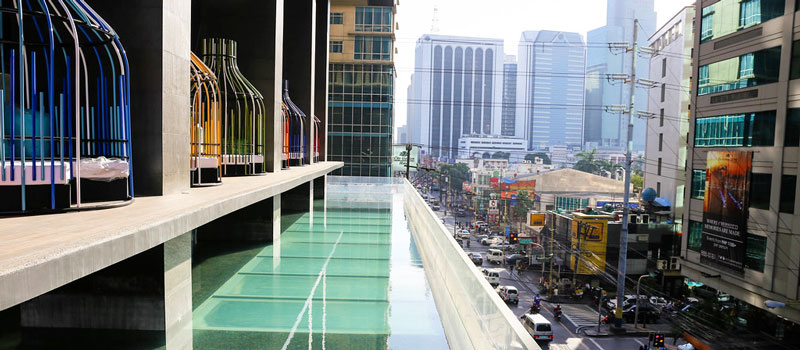 If you're in the mood for the Philippines and in need of affordable prices for lodging, I'M Hotel is a must. It's in a great spot in Makati that gives you a wonderful view. It has all the markings of a great hotel: a glass bottom swimming pool, a top-notch restaurant and bar, and much more.
I'M gives you a lot of bang for your buck, and the amenities are more than worth the price. Feel free to relax in their loungers and sip away at a cocktail for the affordable rate of $87 each night. It's a bargain! Just be sure to steer clear of the rainy season from July to September.
4. Malak Hotel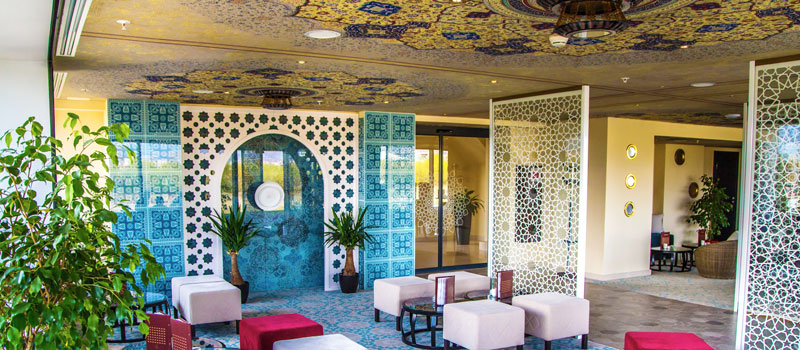 Maybe Bosnia wasn't the first destination to come to your mind for a vacation. That, though, is a mistake, because this country is home to some breathtaking scenery. In Sarajevo, the country's capital, lies the Malak Hotel. This is a 5-star establishment that's in the heart of the city, so everything worth visiting is a short walk away.
Malak has a lot of luxuries for you to indulge in. There's an inside pool, a spa, a Turkish hammam, and other such goodies. As far as the city goes, there's much to see, as well. And it's all readily available with just a stroll or short ride. For a nightly fee of just under $90, booking a few nights here is a no-brainer.
5. Motel 6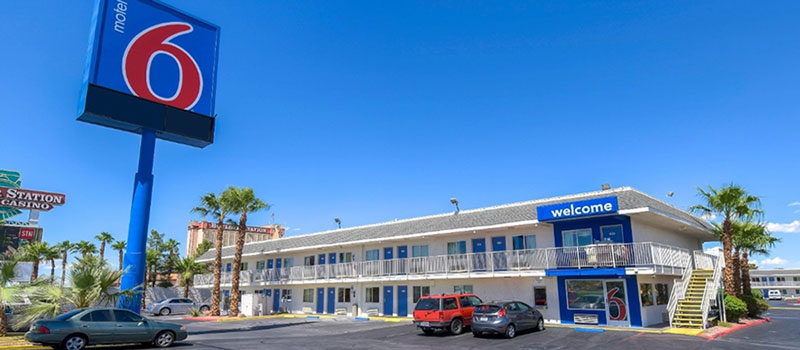 Anyone who's been along the many American roadways has at least heard of Motel 6. It's known to rovers the country over for being a respected yet budget hotel chain. You'll find these venues anywhere from Texas to South Carolina to Illinois. They're a great place to spend the night, featuring cable TV and pet-friendly rooms.
The icing on the cake must be the free morning coffee, though. It's a real treat and it shows a level of care. You can enjoy Motel 6's cozy lodgings for as little as 45 bucks for a single night. All in all, a great place to kick back for a short while.
6. Marinagri Hotel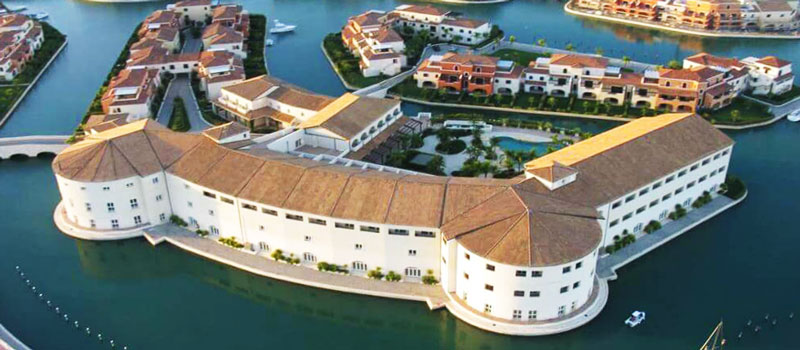 When talking about finding budget hotels in the world, who would have thought there's a 5-star one in Italy? Placed on the shoreline in the city of Policoro, the Marinagri is a palace as far as luxury goes. The hotel even has a private beach, so you know you'll be treated like royalty. The food, as expected, is just as exquisite, especially the appetizers.
There's nothing to dislike about this inn. The hotel rooms have a marvelous view of the Ionian sea and you have all the services you could possibly desire. The town it's in is just as charming, and the prices of wine and cheeses are surprisingly low. You can stay one night at the Marinagri Hotel for as little as $76.
7. Hotel Grands Boulevards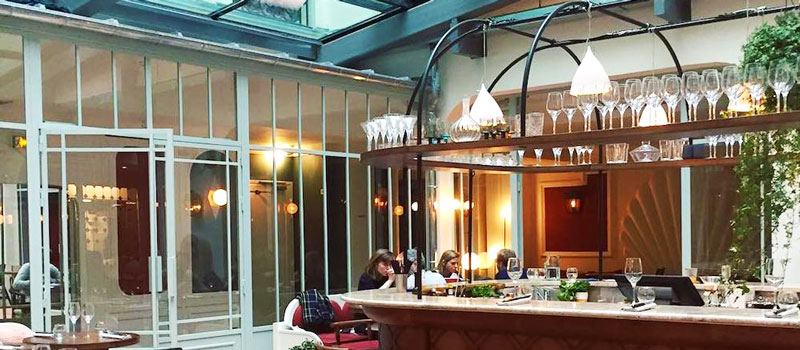 Paris has enjoyed the status of tourism Mecca for ages. Because of this, it's still a little surprising that you can book some high-end lodgings there for so low a price. The Grands Boulevards Hotel, once a cinema in the city's Right Bank, is now the height of attainable class. It boasts a mix of traditional and modern architecture, and it mixes interior elements with exterior ones — it's gorgeous.
You can rest easy in Art Deco beds with canopies, or take in the cultural riches of Paris. Though it comes with a price tag of $200 — a bit more costly than the previous entries — you still get the once-in-a-lifetime opportunity to bask in the City of Light and receive the same treatment as in the elite inns in the city.
8. Red Roof Inn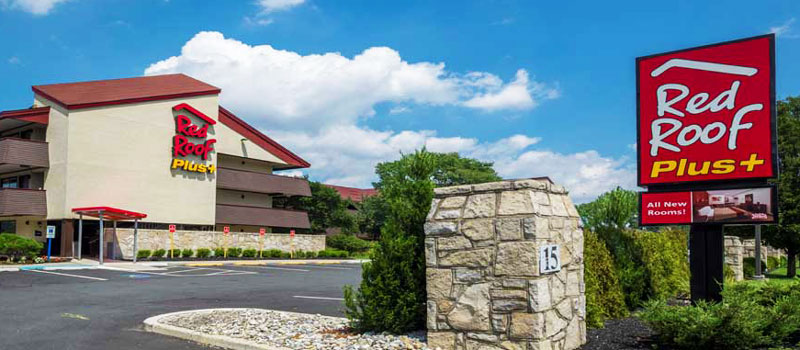 Red Roof Inn dominates the Midwestern and Eastern U.S.A. cheap hotel market. This chain is prevalent in places like Seattle and Indianapolis. It's well known for its signature burgundy-mahogany-laden rooms and speedy service. Practically anyone that stayed at its hotels has praised their affordable but admirable conditions.
The lowest price for staying the night at a Red Roof Inn is $49. That includes a flat-screen TV and free Wi-Fi, among other privileges. That makes it among the cheapest comfortable properties around. If you're on the road, there's no reason to stop at the Red Roof Inn.
9. Grand Ion Delemen Hotel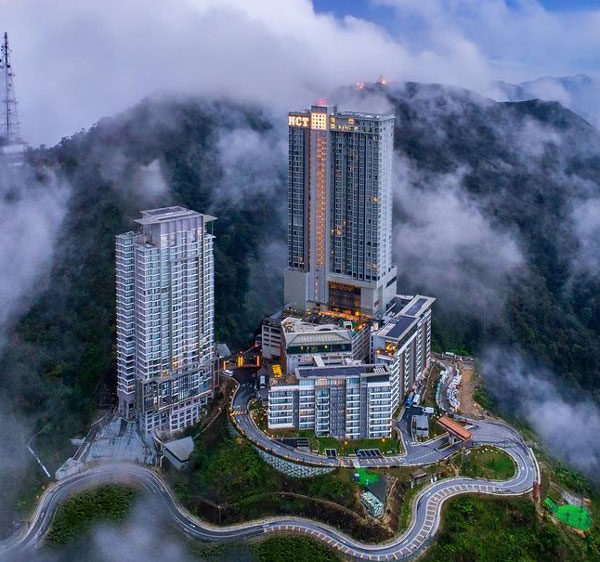 Do you love heated swimming pools? What about the breathtaking forest scenery? Maybe world-class spas are your thing? If you answered yes to any one of these questions, and just so happen to be planning a trip to Malaysia, the Grand Ion Delemen Hotel is where you need to be.
It's located high up in the highlands an hour away from Kuala Lumpur, leaving you with a view out of this world. Its interior design is sleek and lavish, with some of it looking straight out of science fiction. An affordable hotel of this grandeur shouldn't exist, yet here it is. For a starting price of $71, you can have a piece of this heaven in Malaysia.
10. Akra Hotel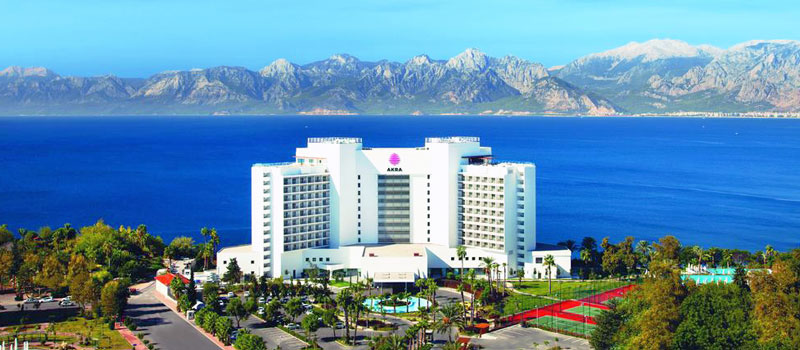 Located in Antalya, Turkey, the Akra Hotel has a view of the Mediterranian Sea to remember. The Old Town is but a few miles away from the premises, which is a major plus. Furthermore, the hotel offers you delights like an infinity pool, finger-licking food, and a tennis court, among other things.
If you can afford $65 a night, then the Akra Hotel is the perfect resort for you. Granted, Turkey has an abundance of budget-friendly lodgings, but this one pays out the most by far. Just know one thing: the temperatures in Antalya soar during the summer, and rainfall is scarce. If that puts you off, consider visiting during spring or autumn.
11. Sultan Gardens Resort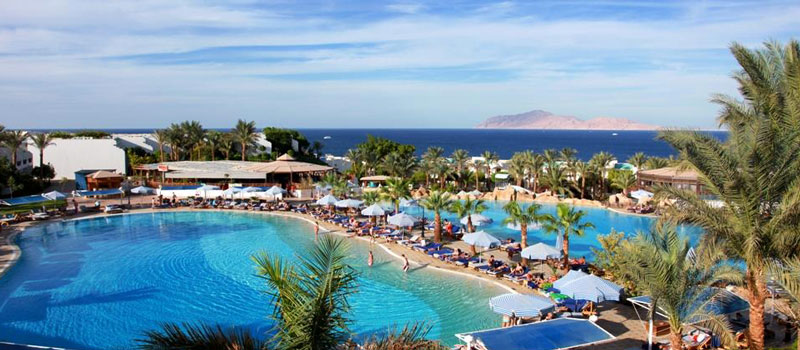 Egypt is a dream destination for many tourists. If it's your dream as well, make sure to stay at the Sultan Gardens Resort. It's in Sharm El Sheikh, a lovely coastal city rich with beaches and stunning coral reefs. The resort itself is just as wondrous, with jaw-dropping vistas, unmatched service, and great varied food.
Egypt has undergone some civil unrest of late, and as a result, hotel prices have been dropping. Be that as it may, these hotels remain safely tucked away from harm's way, and leave many guests satisfied with their stay. You can spend a night at the Sultan Gardens Resort for as little as $47.
12. The Dave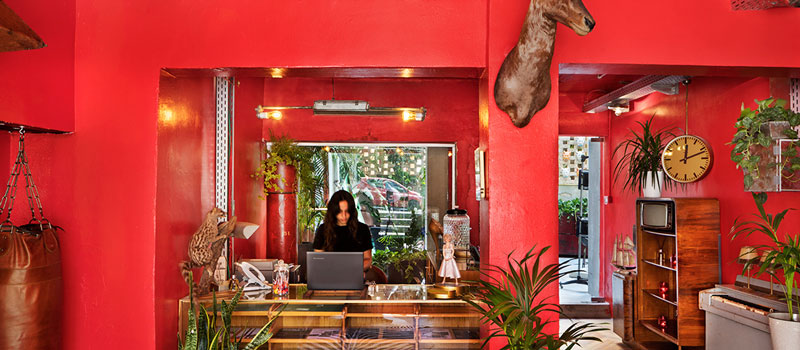 This boutique hotel in Tel Aviv makes for a great stay if you're a fan of the quirky and off-beat. In this Bauhaus-style building, you'll encounter a vintage tattoo studio, an old-timey video game console, and a weird '70s aesthetic with vivid colors all around. Additionally, the Gordon beach is within walking distance.
You can get a taste of the Tel Aviv high life for around $200 a night. It isn't as low-price as some other hotels listed here, but it's well worth the charge. The rooms come packed with a wide assortment of goodies, like complimentary bathing robes and hair dryers.
13. Kavalier Hotel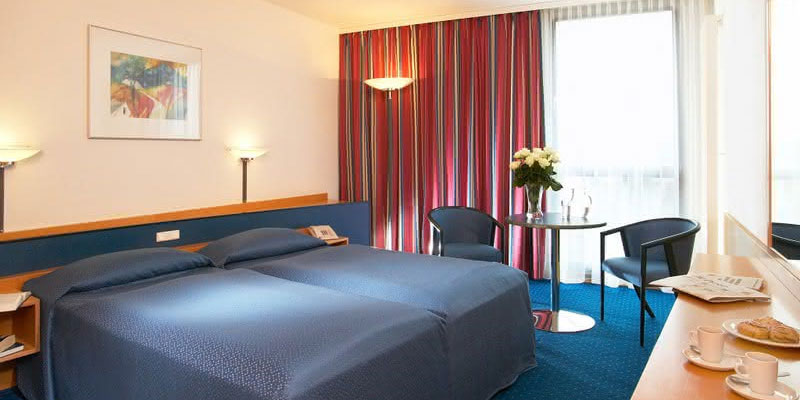 Lviv, Ukraine is home to the Kavalier Hotel, one of the best affordable inns you can find in the region. If you admire Victorian architecture and skip at the thought of heated bathroom floors or fresh breakfast, there truly is no second-guessing the decision to stay at the Kavalier. Beyond that, there's a pool to swim in and a tennis court to play in, as well as a nearby old castle to explore.
Lviv is one of the cheapest places for living in, which means everything is affordable. Kavalier Hotel remains one of the best "more for less" hotels in the world, sitting in a beautiful Ukranian city teeming with history. A bit over $40 gives you an opportunity to marvel at its sights.
14. Gorky Hotel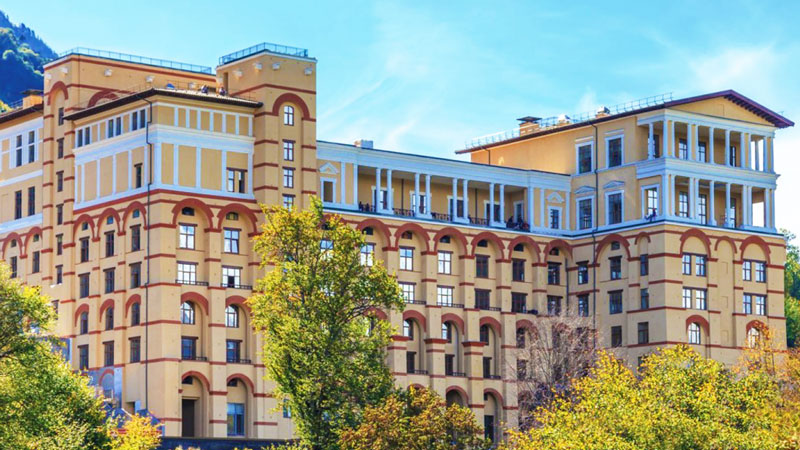 If skiing and winter are up your alley, Gorky Hotel an hour away from Sochi, Russia provides the finest, whitest slopes. Gorky is one of the cheapest 5-star hotels on the planet. Therefore, there's no worries about paying too much and getting too little. Superb spas, fantastic food, a plethora of activities to partake in — expect all this and more from Gorky Hotel.
An astoundingly low price of $38 a night permits you to lounge in the most luxurious and accessible inn in the world. If you prefer snow, visit during winter, but both winter and summer promise spectacular views from the resort.
15. Pleiada Boutique Hotel & Spa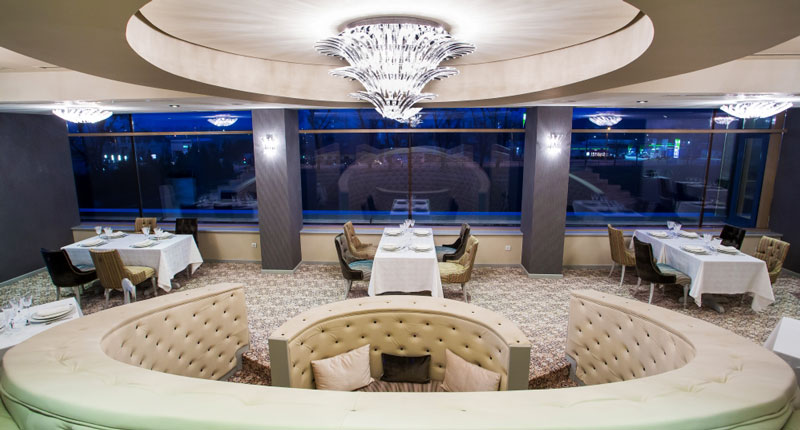 This resort in Iasi, Romania, is a modern haven. Its style is impeccably elaborate, with glass and colorful lights gracing the halls and rooms. Perhaps the highlight of the hotel, the inspired spa is sure to take your edge off and make you forget your worries. Aromatherapy saunas, Scottish showers, and much more awaits you here.
Iasi is a bewitching city filled to the brim with enchanting sights and fun clubs, restaurants, and bars. You can book a room in the Pleiada Boutique Hotel & Spa for about $78 per night, and that's a great deal, to be sure. You get a lot out of it, from the worry-melting spa treatments to the luxurious rooms and everything else you can imagine.